Emergency Medicine Update 2020

North York General 's Emergency Medicine Update brings you EMU 365! Videos of some of our premier plenary speakers will be released periodically to bring you Emergency Medicine Update, year round! Be a part of our growing community and keep up-to-date with the latest from some of the greatest speakers in Emergency Medicine.
EMU 2020 - May 6th - 8th, 2020. 
Expanding Our Scope: ED Initiated Buprenorphine
Reuben Strayer
Urology Nightmares
Natalie Wolpert
Carolyn Snider, MD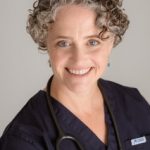 Chief of Emergency
St. Michael's Hospital
Dr. Carolyn Snider is the Chief of the Emergency Department at St. Michael's Hospital in Toronto.  She was a Scientist at the Children's Hospital Research Institute of Manitoba, an Associate Professor in the Departments of Emergency Medicine and Community Health Sciences and a Staff Emergency Physician at the Winnipeg Health Sciences Centre. Dr. Snider's research focuses on the development, implementation and evaluation of interventions for youth injured by violence. Importantly, Dr. Snider harmonizes her work with a full life outside the hospital and university. She is a very happy mother, wife, traveler, singer, reader, cook and gym-goer.
Amal Mattu, MD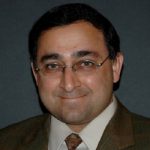 Vice Chair Emergency Medicine
University of Maryland School of Medicine
Dr. Mattu completed an emergency medicine residency at Thomas Jefferson University Hospital in Philadelphia, after which he completed a teaching fellowship with a special focus on emergency cardiology. Since joining the faculty at the University of Maryland in 1996, he has developed an academic niche in emergency cardiology and electrocardiography, and he also enjoys teaching and writing about other topics such as emergency geriatrics, faculty development, and risk management. He currently is a tenured professor and Vice Chair of Emergency Medicine at the University of Maryland School of Medicine. He lives near Annapolis, Maryland with his wife and three kids.
Sarah Reid, MD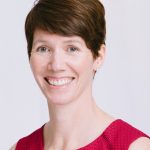 Assistant Professor
University of Ottawa
Pediatrics & Emergency Medicine Departments
Sarah Reid completed her Pediatric Residency and Pediatric Emergency Medicine (PEM) Fellowship at CHEO in Ottawa.  She is an Assistant Professor in the Departments of Pediatrics and Emergency Medicine at the University of Ottawa, and a Clinical Investigator at the CHEO Research Institute.  Her main academic interest lies in improving the care of children seen in general emergency departments across Canada.  She is Editor and Ontario Lead for Translating Emergency Knowledge for Kids (www.trekk.ca), and PEM Educator for the Canadian Association of Emergency Physicians Emergency Medicine Review Course.  Dr. Reid is involved in a number of research projects dealing with pediatric concussion and mental health care and serves on the Council of the College of Physicians and Surgeons of Ontario.
Anthony Crocco, MD

Division Head & Medical Director
Pediatric Emergency Department
McMaster Children's Hospital
Dr. Anthony G. Crocco is the Division Head & Medical Director of the Pediatric Emergency Department at McMaster Children's Hospital as well as Associate Professor at McMaster University. Anthony has taught with DevelopingEM, BEEM (Best Evidence in Emergency Medicine), is a recurring guest with the Skeptics Guide to Emergency Medicine podcast and runs the website Sketchy EBM.
Sara Gray, MD
Emergency Physician
St. Michael's Hospital
Dr. Sara Gray is cross-trained in Emergency Medicine and Critical Care. She works in both areas at St. Michael's Hospital and is an Associate Professor at the University of Toronto. Her academic interests include patient safety and knowledge translation, and specifically how to optimize the care of critically ill patients in the ED. Her most important achievements are her kids, who don't care what she does at work all day, but who appreciate her chauffeuring skills and her sense of humour.