Emergency Medicine Update 2020
Dear EMU Community:
Due to COVID-19, we are unable to present EMU 2020 on May 6-8 as scheduled. However, we still hope to bring EMU 2020 to you - as a free virtual offering. When and what that looks like, we don't know yet. When things settle, we will have a better idea and let you know. 
But until then, please look after yourselves, your families, your colleagues and your patients. 
And for those who registered for EMU 2020, we are processing your refunds. Please allow up to 2 weeks to have this all completed.
Sincerely,
Ms. Andrea Ennis & Dr. Meeta Patel 
Co-Chairs, Emergency Medicine Update Organizing Committee

2020 Pre-Conference
Advanced Cardiovascular Life Support (ACLS) is an instructor-led advanced course, builds on the foundation of basic life (BLS) skills. The course is designed for healthcare professionals who either direct or participate in the management of cardiopulmonary arrest or other cardiovascular emergencies. Providers who take an ACLS renewal course must have a current BLS course completion card, and complete the mandatory Precourse Self-Assessment. The renewal course is not suited for people who have not completed an ACLS Certification course.
The Airway Interventions and Management in Emergencies (AIME) course has been providing valued and practical hands-on airway management learning experiences for clinicians around the world for over 16 years. AIME educators are experienced (and entertaining) clinical instructors who understand the varied work environments of practising clinicians.
2 -day CASTED: Emergency is the 'hands-on' ED orthopedics course specifically designed for ED physicians and staff.
EDE is Canada's premier Point-of-Care ultrasound course, and is fully endorsed by the Canadian Point-of-Care Ultrasound Society (CPOCUS). Graduates can therefore enter the CPOCUS certification pathway. EDE now INCLUDES the Thoracic Applications mandated by CPOCUS for their CORE certification.
EDE 2 is the most popular advanced point-of-care ultrasound course in Canada. Full day of scanning. Over 20 applications. Emphasis on learning image generation and image interpretation. Cutting-edge, interactive pre-course modules. Two full days of CME points. Course manual is "Essentials of Point-of-Care Ultrasound", print book and iBook.
EDIPUS- Emergency Department Interventional Pain Ultrasonography. This pre-conference course will build on the emergency physician's existing competencies and allow emergency practitioners to employ US guided techniques to achieve rapid targeted control of a patient's pain and procedure related discomfort, sparing the use of opioids acutely and chronically.
HIC is an intense, one day program focused explicitly on advanced vascular access & the management of critically ill, hypotensive patients. Interactive by design, HIC consists of a combination of lectures and small group, hands on sessions using simulation mannequins.

NYG's Emergency Medicine Update is excited to launch EMU 365! Videos of some of our premier plenary speakers will be released periodically to bring you Emergency Medicine Update, year round! Be a part of our growing community and keep up-to-date with the latest from some of the greatest speakers in Emergency Medicine.
EMU 2019 - May 1st - 3rd, 2019. Registration is now open!
A New Frontier in Cardiac Arrest Management
Salim Rezaie
Pro-Tips for Pediatric EM in your ED
Sara Reid
Everything You Need to KNow about TIA in 10 Minutes
Dave Carr
Carolyn Snider, MD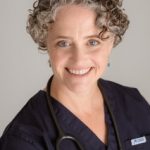 Chief of Emergency
St. Michael's Hospital
Dr. Carolyn Snider is the Chief of the Emergency Department at St. Michael's Hospital in Toronto.  She was a Scientist at the Children's Hospital Research Institute of Manitoba, an Associate Professor in the Departments of Emergency Medicine and Community Health Sciences and a Staff Emergency Physician at the Winnipeg Health Sciences Centre. Dr. Snider's research focuses on the development, implementation and evaluation of interventions for youth injured by violence. Importantly, Dr. Snider harmonizes her work with a full life outside the hospital and university. She is a very happy mother, wife, traveler, singer, reader, cook and gym-goer.
Amal Mattu, MD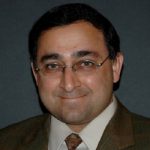 Vice Chair Emergency Medicine
University of Maryland School of Medicine
Dr. Mattu completed an emergency medicine residency at Thomas Jefferson University Hospital in Philadelphia, after which he completed a teaching fellowship with a special focus on emergency cardiology. Since joining the faculty at the University of Maryland in 1996, he has developed an academic niche in emergency cardiology and electrocardiography, and he also enjoys teaching and writing about other topics such as emergency geriatrics, faculty development, and risk management. He currently is a tenured professor and Vice Chair of Emergency Medicine at the University of Maryland School of Medicine. He lives near Annapolis, Maryland with his wife and three kids.
Sarah Reid, MD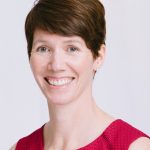 Assistant Professor
University of Ottawa
Pediatrics & Emergency Medicine Departments
Sarah Reid completed her Pediatric Residency and Pediatric Emergency Medicine (PEM) Fellowship at CHEO in Ottawa.  She is an Assistant Professor in the Departments of Pediatrics and Emergency Medicine at the University of Ottawa, and a Clinical Investigator at the CHEO Research Institute.  Her main academic interest lies in improving the care of children seen in general emergency departments across Canada.  She is Editor and Ontario Lead for Translating Emergency Knowledge for Kids (www.trekk.ca), and PEM Educator for the Canadian Association of Emergency Physicians Emergency Medicine Review Course.  Dr. Reid is involved in a number of research projects dealing with pediatric concussion and mental health care and serves on the Council of the College of Physicians and Surgeons of Ontario.
Anthony Crocco, MD

Division Head & Medical Director
Pediatric Emergency Department
McMaster Children's Hospital
Dr. Anthony G. Crocco is the Division Head & Medical Director of the Pediatric Emergency Department at McMaster Children's Hospital as well as Associate Professor at McMaster University. Anthony has taught with DevelopingEM, BEEM (Best Evidence in Emergency Medicine), is a recurring guest with the Skeptics Guide to Emergency Medicine podcast and runs the website Sketchy EBM.
Sara Gray, MD
Emergency Physician
St. Michael's Hospital
Dr. Sara Gray is cross-trained in Emergency Medicine and Critical Care. She works in both areas at St. Michael's Hospital and is an Associate Professor at the University of Toronto. Her academic interests include patient safety and knowledge translation, and specifically how to optimize the care of critically ill patients in the ED. Her most important achievements are her kids, who don't care what she does at work all day, but who appreciate her chauffeuring skills and her sense of humour.
Ian G. Stiell, MD
Emergency Physician
Ottawa Civic Hospital
Dr. Ian Stiell is an Emergency Physician at Ottawa Civic Hospital in Ottawa. He is a Distinguished Professor and Chair of the Department of Emergency Medicine at the University of Ottawa and Senior Scientist at the Ottawa Hospital Research Institute.
EMU 2020 - Fairmont Royal York Hotel
EMU 2020 Hotel reservation                   
A block of rooms have been arranged at the Fairmont Royal York Hotel.  A special conference rate of $299 (Canadian) per night plus taxes, single/double occupancy has been arranged for registrants who book before April 3, 2020.
For Reservations
Telephone - Call the Fairmont Reservations Department at 1-800-663-7229 or our Global Reservations Centre at 1-800-441-1414, and meniton group code: NYG520 to receive the preferred rate.
Online - Follow the link to book online -  NYGemergency Room Block
Vist the Fairmont Royal York Website for additional hotel information.
** Please note not all Preconference courses are at the Fairmont Royal York.