CHOOSE FROM

4 AMAZING COURSES
The EDE 2 Course, Point-of-Care Ultrasound for the Advanced User
EDE 2 is an advanced emergency ultrasound course. Although it brings you new indications, EDE 2 retains the principles of the original EDE course including content that sticks to the essentials, an emphasis on learning image generation, and the straightforward and safe incorporation of POCUS into clinical practice. EDE 2 is a 2-day course. Day 1 consists of completing online modules. The online modules are in cutting edge and interactive format. Participants can go through the online material at their own pace, at a time of their own choosing, and as often as they like. Under the new format, the live part of the course has dropped down to 1 day and consists mostly of scanning, with brief mini-lectures to remind participants how to do the scan. You should only take EDE 2 if you have taken a basic course and use ultrasound on a regular basis. CPOCUS Independent Practitioner status is preferred but not required. Sign up for the course on either May 2 OR May 3. The EDE eBook and Smart Phone App access are included. EMU attendees will receive a $100 rebate cheque at the course.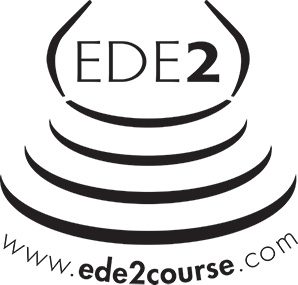 Dates:
May 2 or May 3, 2022
Fees:
(fees do not include HST)
*ACLS registrants do not have to register for the EMU Conference to attend.  .
ACLS Provider Renewal Course
The ACLS Provider Renewal course is intended for highly-proficient ACLS providers who regularly direct or participate in the management of cardiopulmonary arrest or other cardiovascular emergencies, and who will regularly use ACLS skills within their scope of practice.
Assessment is accessible through the HSF website after you receive your confirmation and course ID#
Both are available to purchase at the time of registration. Emanual is only available through the Heart & Stroke Foundation. .
3 Day CASTED Emergency Course
CASTED: Emergency is a 3-day, ruthlessly clinical, award-winning, ED orthopedics course.
Your approach to ED orthopedics will be better. Better assessments, better ordering and interpreting imaging, better reductions and immobilization, and better disposition skills.
2-days of case reviews delivered on-line. Some time is given to incorporate these skills into practice. Then, on May 2, the hands-on day, to see demos, physical exam reviews and practice. Plus you are reminded of the on-line course principles and you refine your skills. This 'spaced repetition' helps with maintaining practice-changing pearls.
On-Line Days:
(choose between)
March 26 & 27, 2022 OR
April 4 & 5, 2022
Hands On Day:
May 2, 2022 in Toronto, ON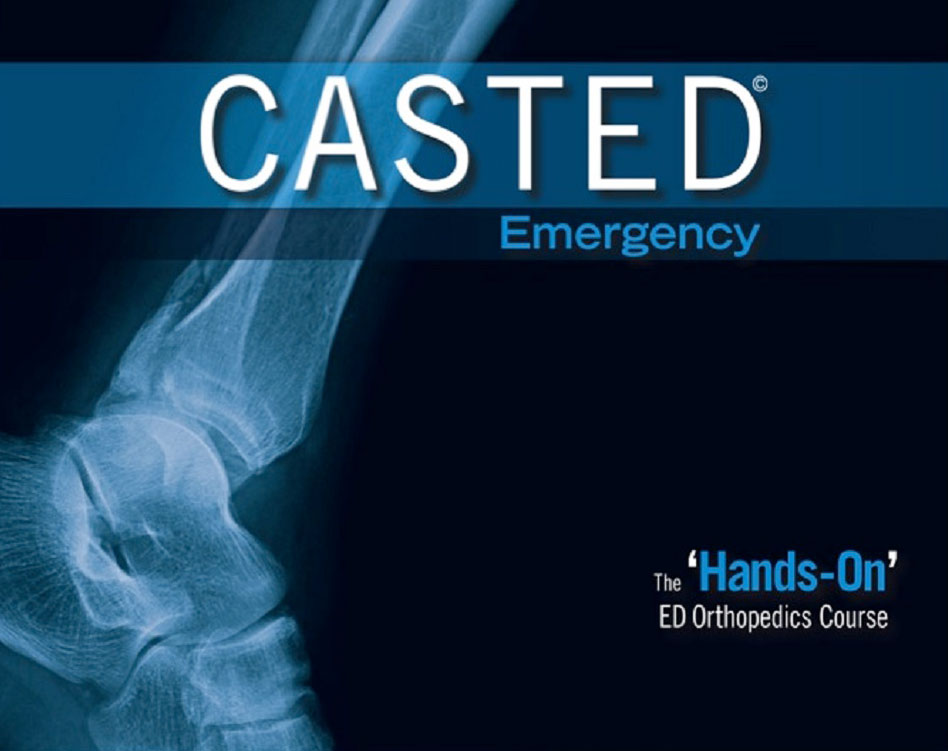 (Taxes extra, course materials included).
(Taxes extra, course materials included)
CASTED: Plastics our 1-day, ED advanced suturing and hand injury course 
The course combines case reviews with supervised, hands-on practice
Date:
May 3, 2022 in Toronto, ON
The Hemodynamic Instability Course
HIC is an intense 1½ day program focused explicitly on advanced vascular access and the management of critically ill, hypotensive patients. HIC combines lectures with small group, hands on sessions using simulation mannequins
Virtual Day 1 – April 8, 2022
A full virtual day of case-based lectures will help you appreciate when to consider central lines and why we use the pressors we do.
In-Person Day 2 – May 3, 2022
The hands-on sessions tell you the 'how' – you will throw in line after line, see the value of ultrasound, practice IO insertion and review transvenous pacemaker insertion.
​By the end of the course, you will have mastered not only the skill of central line insertion, but also the 'where, when, why and hows' of caring for critically ill patients. Your confidence in managing these sick, hypotensive patients will be significantly greater by end of the day.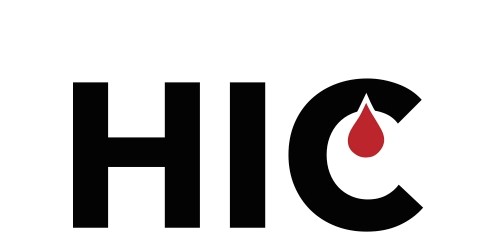 Fees:
(includes course material, taxes extra)